The video was shared online by Chinedu Okoli also known as Flavor on his official Instagram account.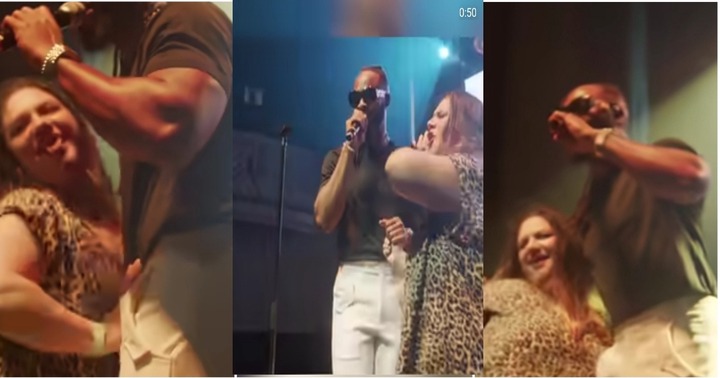 In the video making around the social media outlets, flavor was seen performing on stage, but the audience a foreigner couldn't hold herself as she climbed up to the stage to dance with flavor.
flavor couldn't resist her as he moved close to her to dance with her , while both were dancing.
Flavor keep saying "oyibo want to carry Africa man oo"
WATCH THE VIDEO BELOW.
MORE EVER, Flavor is a well-known artist Who began his musical career as a drummer for a local church.
IF YOU FIND THIS CONTENT INTERESTING AND HELPFUL, KINDLY SUPPORT US BY GIVING US 5 🌟 STAR
CLICK HERE